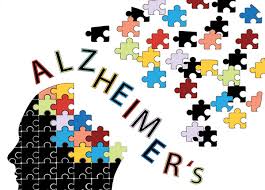 HBOT showed improvement in Alzheimer's Disease
Medical Press
JANUARY 24, 2019 – by Louisiana State University
Dr. Paul Harch, Clinical Professor and Director of Hyperbaric Medicine at LSU Health New Orleans School of Medicine, and Dr. Edward Fogarty, Chairman of Radiology at the University of North Dakota School of Medicine, report the first PET scan-documented case of improvement in brain metabolism in Alzheimer's disease in a patient treated with hyperbaric oxygen therapy (HBOT). The report, published in the current issue of the peer-reviewed journal Medical Gas Research.
The authors report the case of a 58-year-old female who had experienced five years of cognitive decline, which began accelerating rapidly. Single photon emission computed tomography (SPECT) suggested Alzheimer's disease. The diagnosis was confirmed by 18 Fluorodeoxyglucose (18FDG) positron emission tomography (PET) brain imaging, which revealed global and typical metabolic deficits in Alzheimer's.
The patient underwent a total of 40 HBOT treatments—five days a week over 66 days. Each treatment consisted of 1.15 atmosphere absolute/50 minutes total treatment time. After 21 treatments, the patient reported increased energy and level of activity, better mood and ability to perform daily living activities as well as work crossword puzzles. After 40 treatments, she reported increased memory and concentration, sleep, conversation, appetite, ability to use the computer, more good days (5/7) than bad days, resolved anxiety, and decreased disorientation and frustration. Tremor, deep knee bend, tandem gain, and motor speed were also improved. Repeat 18FDG PET imaging one month post-HBOT showed global 6.5-38% improvement in brain metabolism.
Related Articles