Cerebral Palsy
Cerebral Palsy Guide

Cerebral Palsy Guide is a national support organization dedicated to educating individuals and families about cerebral palsy. We strive to provide answers and guidance to ensure that families receive the assistance that they need to help improve their overall quality of life. https://www.cerebralpalsyguide.com/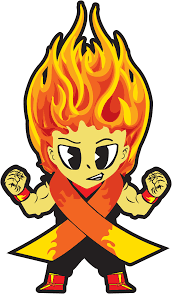 Chronic Regional Pain Syndrome/Reflex Sympathetic Dystrophy – CRPS/RSD
Ferocious Fighters is an ALL volunteer non-profit (501c3) out of CO, USA
Ferocious Fighters began as the passion project of a young Patrick Boland. CRPS entered Patrick's life when he was 8 years old and he was diagnosed just after his 9th birthday in 2012. By the age of 10, he had become determined to create a non-profit to send care packages to kids around the US with CRPS so they would know that they were not alone.
Traumatic Brain Injury / Concussion / Neurological & Other Conditions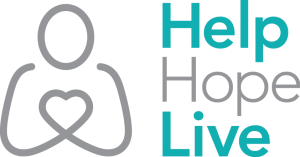 Help Hope Live
Help Hope Live is a national nonprofit that supports community-based fundraising for people with unmet medical and related expenses due to catastrophic injuries and illnesses. Celebrating 36 years of service and a perfect charity rating, Help Hope Live provides a safe way to raise money for your health care needs while maintaining key coverage such as Medicaid. Don't let finances stand in your way: access the care and equipment you need to heal, live, and thrive with their expert guidance and nonprofit benefits. www.helphopelive.org
Autism
Autism Cares Foundation

The Autism Cares Foundation (ACF) was founded by the parents of a child with autism and other concerned parents, professionals and friends. The foundation was started as a means of helping others through the "puzzle" that is autism. At virtually every level, there are "twists and turns" in one's attempt to reach the answers that many parents are seeking. As the founders discovered with their own child, answers are few, frustrations are many, and there are few places to turn to for answers. Autism Cares Foundation provides up to 150 free events, programs and services each year to children, teens and young adults on the autism spectrum. As of 2015, ACF has reached over 800 families in the tristate area. It is the intention of the Autism Cares Foundation to assist in "unwinding" the twists and turns associated with navigating the system surrounding autism. The Autism Cares Foundation differentiates itself from other organizations raising funds for autism, as our funds provide direct benefit to the children and young adults afflicted with autism, helping to improve their life experiences today.
TACA – Talk About Curing Autism

Talk About Curing Autism (TACA) is a national non-profit 501(c)(3) organization dedicated to educating, empowering and supporting families affected by autism. For families who have just received the autism diagnosis, TACA aims to speed up the cycle time from the autism diagnosis to effective treatments. TACA helps to strengthen the autism community by connecting families and the professionals who can help them, allowing them to share stories and information to help improve the quality of life for people with autism. TACA believes in early diagnosis, intensive therapies and medical intervention for children affected by autism. With early intervention, medical treatment unique to each person's needs and necessary support services for families many children can improve greatly and some can recover from their autistic symptoms. We believe the future is not defined for many children affected by autism. Hope and recovery is possible.
ACT Today!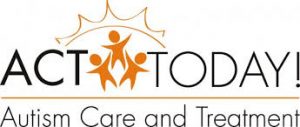 Grant information:
Transportation

Bucks County Transport
Is a private, non-profit organization that provides shared ride transportation services for all Bucks County residents. Residents can take part in our Senior Citizen Shared Ride Program, Medical Assistance Transportation Program, Persons with Disabilities Transportation Program, Doylestown Dart, or Bucks County Courthouse Shuttle. We're here to help you get where you need to go!
If you need any assistance, please don't hesitate to call:
215-794-5554 for general info
1-888-795-0740 for reservations
Veterans
Walking Points For PTS & TBI
Is a 501(c)(3) founded in 2015 in order to provide the funds needed for Veterans suffering with invisible wounds to receive beneficial treatments like that of Hyperbaric Oxygen Therapy (HBOT). The Founder, Gunnery Sergeant Chuck Rotenberry, is the reason he and his wife founded the non-profit following his injury in Afghanistan in March 2011. They had the chance to start fundraising for his treatments, in which he benefited from remarkably. They felt so blessed to be able to carry on the mission of helping others.
Goal and Mission:
Walking Point will raise awareness about Hyperbaric Oxygen Treatments which serve as a crucial ingredient to the recovery of so many of our Nation's Heroes. Post Traumatic Stress and Traumatic Brain Injuries each separately have such severe symptoms, but the two combined create "the perfect storm" of symptoms and struggles. We are dedicated to raising awareness to a national level, the countless benefits of these treatments must be available to all of our Military returning home with these injuries who served our country so bravely. There is an immediate need for HBOT, there are an estimated 22+ Military/Veteran members who take their life each day…this is even just 1 too many who could have been saved if given the opportunity for HBOT along with counseling and support.
---
TreatNOW
For a complete knowledge base click here
---
Green Beret Fund
For Veterans of Iraq or Afghanistan war www.greenberetfoundation.org
---
Special Ops Care Fund
Funding for Special Operators only – www.soc-f.org

LYME
Lymelight Foundation – www.Lymelightfoundation.org