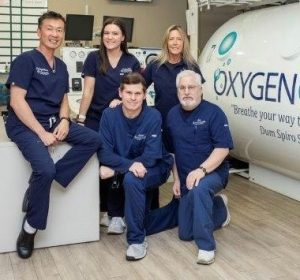 The staff at Oxygen Oasis Hyperbaric Wellness Center is comprised of experienced Wound Care & Hyperbaric Physicians, Wound Care & Hyperbaric Technologists, Physician & Community Relations personnel and Office/Front Desk Management and Reception. They are compassionate individuals dedicated to providing first class patient care.
Oxygen Oasis is committed to obtain continuing medical education in both Wound Care and Hyperbaric Oxygen Therapy, to maintain the quality of care that we know you expect. Working together, we ensure that you receive the safe, quality Wound Care and Hyperbaric service you need and deserve.
Our Physicians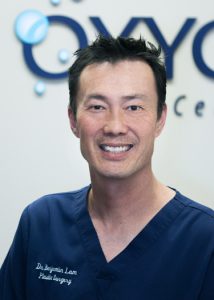 Medical Director
Benjamin Lam, D.O., F.A.C.O.S., F.A.C.S.
Dr. Benjamin Lam is the Medical Director for Oxygen Oasis Hyperbaric Wellness Center. He is certified in Hyperbaric Medicine and has 17 years of Advanced Wound Care experience. Dr. Lam received his medical degree from Des Moines University (formerly University of Osteopathic Medicine and Health Sciences) and completed a general surgery residency and plastic surgery fellowship at the Philadelphia College of Osteopathic Medicine. Double board certified in General Surgery as well as Plastic and Reconstructive Surgery, Dr. Lam is a fellow of the American College of Osteopathic Surgeons, American College of Plastic Surgeons as well as the American Academy of Cosmetic Surgery.
Patrick Fall, D.O.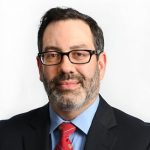 Dr. Fall is an Anesthesiologist specializing in Pain Management. He received his Bachelor of Science degree from Juniata College in Huntingdon, Pennsylvania and a Master of Science degree with an emphasis in Biology from Fairleigh Dickinson University in Teaneck, NJ. In 2001 he received his Doctor of Osteopathic Medicine. Dr. Fall completed his residency in Anesthesiology at Thomas Jefferson University Hospital in Philadelphia, followed by a fellowship in Pain Medicine at Thomas Jefferson University Hospital, and, The Jefferson Pain Center. Dr. Fall is a Diplomate of the American Board of Anesthesiology, dual-certified in both Anesthesiology and Pain Medicine. Dr. Fall joined SEPA Pain Management in 2006. He obtained certification in Suboxone therapy in 2014, and, is certified by the state of Pennsylvania, to register patients in the PA medical marijuana program.
Jeremy Jaffe, MD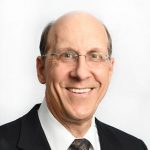 Dr. Jaffe is an Anesthesiologist specializing in Pain Management. His areas of subspecialty interest include mechanical low back pain and opioid dependence counseling and treatment. Dr. Jaffe is also a registered provider of medical marijuana certification in Pennsylvania. He spent over 20 years helping to train medical students and anesthesia residents in his capacity as Director of Medical Education for United Anesthesia Services-Abington Division. Dr. Jaffe currently serves as Vice President and Director of Human Resources for SEPA Pain Management. Dr. Jaffe is a graduate of Haverford College. He received his medical school training at Temple University School of Medicine and following an internship at Abington Memorial Hospital, he completed his residency in anesthesiology at the Hospital of the University of Pennsylvania, where the majority of his subspecialty training was devoted to pain management.
Philip Sasso, MD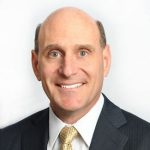 Dr. Sasso is an Anesthesiologist specializing in Pain Management. He graduated Summa Cum Laude from the University of Pennsylvania and earned his medical degree from Jefferson Medical College. He completed his internal medicine residency at Milton Hershey Medical Center, his anesthesia residency at Thomas Jefferson University, and his pain management fellowship at Jefferson Pain Center. Dr. Sasso is presently the Chairman of Anesthesia and Director of Pain Management Services at Abington Hospital-Jefferson Health. He has also served as a member of various committees at Abington Hospital and as a member of the Board of Trustees at Thomas Jefferson University Hospital. Dr. Sasso has also participated in numerous medical research projects and is a member of both the American Society of Anesthesiologists and the Pennsylvania Society of Anesthesiologists.
Sanjay Shah, MD
Dr. Shaw is an Anesthesiologist specializing in Pain Management. He earned his undergraduate degree from the Johns Hopkins University and his medical degree from Ponce School of Medicine. He then completed his residency in anesthesiology as well as a fellowship training in pain management, both at Thomas Jefferson University Hospital. Dr. Shah is a pain management physician who specializes in treating debilitating and painful conditions through various interventional orthopedic therapies. His philosophy for treating patients is based on staying current with the latest pain management and regenerative techniques so that he can provide the best possible care for his patients. In 2014, Dr. Shah founded Regenexx Philadelphia, where he began treating patients by utilizing their own platelets and stem cells to regenerate tissue. Dr. Shah is dual board certified in Anesthesiology and Pain Medicine through the American Board of Anesthesiology with a subspecialty certification in Pain Medicine.
Hyperbaric & Wound Care Technicians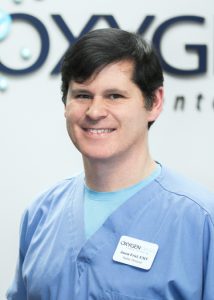 Jason Friel – Director, Safety & Operations, CHS, CSWS , EMT, ACLS
Jason is an experienced Certified Hyperbaric and Advanced Wound Care Technician with 10 years in the Hyperbaric/Wound Care field and 20+ years in Emergency Medical Services. He holds a BA from the University of West Florida and is an Emergency Medical Technician with an Advanced Cardiac Life Support certification. As the Director of Safety and Operations, Jason is responsible for maintaining a safe, healing environment and guiding patients through the process of Hyperbaric Oxygen Therapy treatment and Wound Care from the first appointment through the last.
Jason states his favorite part of job are the relationships he builds with his patients and their families over the course of their treatment and celebrating the progress they make week after week.
Front Office & Administration
Gabriella DiSante – Administrative Coordinator, BLS
Joining the team in February 2021, Gabriella is thrilled to be a part of the positive atmosphere at Oxygen Oasis. She graduated from Temple University's Fox School of Business in 2017 where she obtained her Bachelor's degree in Human Resource Management. Most recently, she has worked for 3 years at Pure Barre, where she specialized in fitness, mental health, and overall well-being.
Gabriella is determined to provide the best experience for our patients by strongly focusing on their individual needs in order to increase their overall quality of life.
Outside of work, Gabriella loves to adventure outdoors, spend quality time with family and attend country concerts with friends.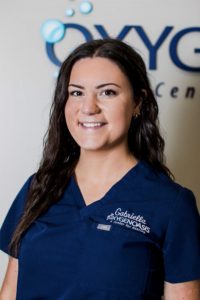 Physician & Community Relations
Open – Director of Physician & Community Relations