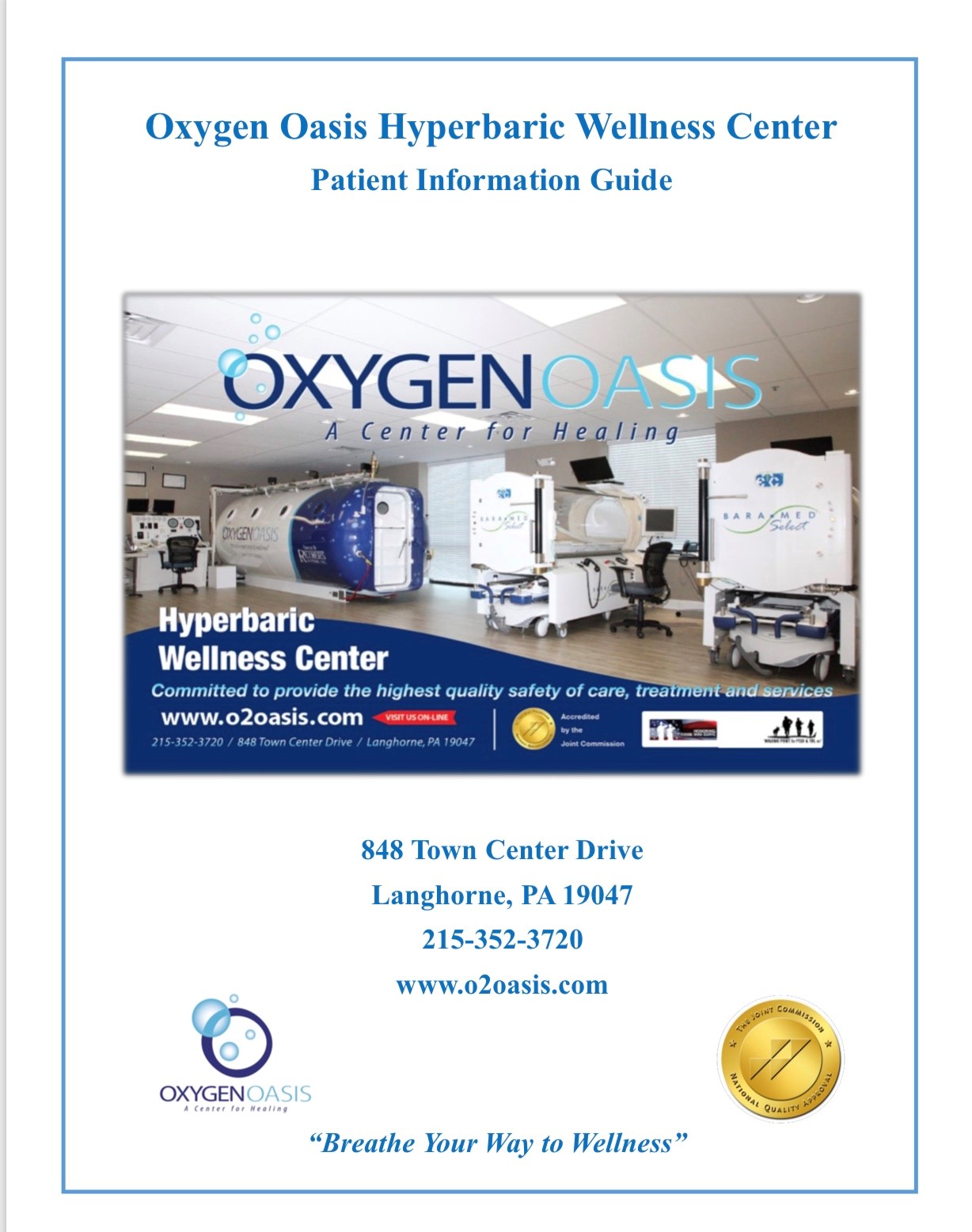 Why should I treat at Oxygen Oasis Hyperbaric Wellness Center?
Studies have shown that a relaxing and peaceful environment can be instrumental in the healing
process. That's why we at Oxygen Oasis HyperbaricWellness Center in Langhorne have worked to
create an environment that is both soothing and conducive to effective treatment. By combining a state-ofthe-art hyperbaric center featuring both monoplace and multiplace chambers with a soothing environment run by caring physicians and staff, we are able to provide maximum peace of mind for patients. While such things may seem like a luxury to some, we understand that a tranquil, stress-free
environment is integral to the healing process.
Upon entering our center, patients immediately notice how different it is compared to the treatment
environment they may have experienced previously. From the visually appealing, spa-like setting to our warm, compassionate staff, every aspect of the center is designed to create a calming treatment
atmosphere conducive to healing.
Oxygen Oasis has been granted accreditation from the Joint Commission,
the premier health care quality improvement and accrediting body in the nation, meaning the center has met all of the Joint Commission's high standards for quality and safety. With our caring staff, flexible scheduling, easy access, and ample free parking, Oxygen Oasis is an excellent alternative to the
traditional hospital setting.
Related Articles