Eden Carlson's Miracle – featured on NBC Today's Show with Megyn Kelly

Hyperbaric Oxygen Therapy reversed brain damage in two year old Eden Carlson who recovered from near fatal drowning. Mom and EMTs delivered CPR for over one hundred minutes before Eden's heart began beating on its own. Please click here or on the picture below to view the segment on NBC Today's Show with Megyn Kelly and click here to read the Case Report by Dr. Paul Harch & Dr. Edward Fogarty.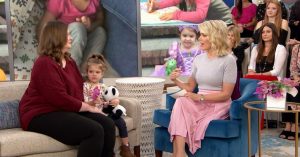 Oxygen Oasis is proud to be a HMI eligible clinic for The Eden Fund. 


Dr. Edward "Ted" Fogarty is a clinical radiologist in North Dakota and chair of the Department of Radiology at the University of North Dakota. His role is primarily one of teaching, mentorship, and curriculum development at UND. He is a gifted visual communicator, technology savvy physician, and likely has been the youngest departmental chair in US medicine after the turn of the century starting in this position at the age of 35. Under his leadership, UND's medical education curriculum has incorporated the latest medical imaging exams into student learning starting on day one in gross anatomy. His goal for all students of medicine is to acquire the visual understanding of basic imaging studies at an early point in the education process. His research role in functional imaging with Dr. Paul Harch and the LSU Hyperbaric Medicine Fellowship program has led to further interest and advocacy of HBOT for greater numbers of American citizens. He is the new President of the International Hyperbaric Research Foundation, assuming this role with great enthusiasm for continuing the endeavors of the past President, Dr. Harch. His general greater advocacy in medicine and science relates to improving individualized care and cost-factors by leveraging the innate healing processes in mammalian tissues.  
Press Coverage …. click on any of the the pictures below to read more about Eden's story: