Innovations with Ed Begley Jr addresses the signature wounds of war with Hyperbaric Oxygen Therapy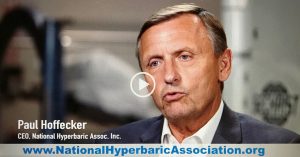 DMG Productions explores the use of hyperbaric oxygen in treating PTSD and other post-concussion symptoms on Veteran's Day.  PaulH 
Jupiter, FL— The renowned, award-winning series, Innovations with Ed Begley, Jr., will discuss the life-changing benefits of Hyperbaric Oxygen Therapy in addressing the signature wounds of war; PTSD, mTBI and other post-concussion symptoms. This episode is slated to air on Veteran's Day; Saturday, November 11, 2017 at 5:00 pm ET on FOX Business.
With the mission to advance the benefits and practice of hyperbaric oxygen therapy, Hyperbaric Medicine International is dedicated to helping Veterans around the country get the help they need following service.
"America's soldiers and Veterans commit suicide at vexingly high rates," said Lisa Glassman, senior producer for the Innovations series. "This segment will explore the significant benefits of including hyperbaric oxygen as a therapeutic option in treating our Veteran's today. The life changes seen following Hyperbaric treatment are allowing these veterans to finally come home to their families."
Statistics compiled from the Department of Veterans Affairs' 2012 Suicide Data report concluded that 22 Veterans a day take their own lives. That is over 8,000 Veterans a year. At such an alarming rate, something needs to be done. Hyperbaric Medicine International is working hard by offering a medical modality that can change the life for those dependent on a lifetime of taking pharmaceuticals for their medical treatment
Hyperbaric Medicine International's vision is one of a sustainable, flexible hyperbaric care model that allows for both private and hospital-based hyperbaric facilities to provide safer and more effective treatment at a lower cost, for more indications, and with broader insurance coverage.
Airing on Veteran's Day, the show will explore hyperbaric technology and its benefits, and will educate about the advantages of using hyperbaric oxygen therapy on Veterans who have experienced the signature wounds of war…….the invisible injuries.
Hyperbaric Oxygen Therapy has proven to be a safe and effective treatment, and for some Veterans, can mean the difference between life and death. Please tune in to FOX Business on Saturday, November 11, 2017 @5:00 pm ET to watch and learn more.
About Innovations and DMG Productions:
Innovations, hosted by award winning actor Ed Begley, Jr., is an information-based series geared toward educating the public on the latest breakthroughs in all areas of society. Featuring practical solutions and important issues facing consumers and professionals alike, Innovations focuses on cutting-edge advancements in everything from health and wellness to global business, renewable energy, and more.
DMG Productions (responsible for creating the Innovations show) includes personnel specialized in various fields from agriculture to medicine, independent films to regional news and more. Field producers work closely with experts in the field to develop stories. This powerful force enables DMG to consistently produce commercial-free, educational programming that both viewers and networks depend on.
For more information visit: www.InnovationsTelevision.com  or Hyperbaric Medicine International.
ADDITIONAL READING: 
Dr. Paul Harch and colleagues have again demonstrated in peer-reviewed research that Hyperbaric Oxygen Therapy is safe and effective when used to treat mild Traumatic Brain Injury, Post Traumatic Stress Disorder and/or Persistent Post-Concussive Syndrome.  Click here for the full report.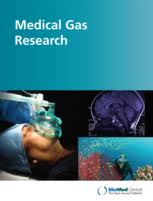 Public Release: